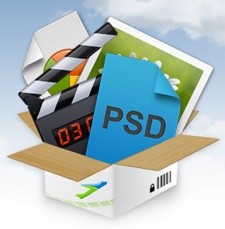 Image Source
There are so many file sharing products on the market it can be really hard to find the right one. That's why we've put together this handy guide for you listing all the considerations:
#1 Access Protocols
Consider what protocols you need and how you want your users to connect. Some businesses will choose to connect over SFTP and others will conduct all file sharing over HTTPS. SFTP is better for automated workflows and larger files.
#2 Security and Compliance
Consider what security and compliance requirements you have. The most common requirement is a company who is ISO-27001 certified however also consider: If you deal with credit card data do you need to be PCI compliant? If you work with American Healthcare companies and need to be HIPAA compliant? Or if you work with UK Government or Public Services agencies you may need a PAN Government Accredited Service or a GCloud approved service?
#3 File Sizes
What types of files do you need to send? Is it every day office documents or large data repositories or video files. Ensure you scope the needs of your whole department/ organisation to see if you can find one provider that can manage all your file sharing needs.
#4 Global transfer and data residency
Fast global transfers should be standard but do check speeds. For example: Companies with a manufacturing plant in China will need a global file sharing that also breaks through the 'Great Firewall of China'. Consider data residency – especially if you have sensitive data as you're data is subject to local laws. If data residency is a consideration for your organisation you'll want to ensure your provider tells you exactly where your data is stored.
#5 Automated workflow or user requirements
Again ensure you scope your whole department or organisation to find out exactly what workflows and use cases your users have. The fewer file sharing platforms a company has approved the easier it is for IT to control and run audit trails on what data is leaving your organisation.
#6 Encryption Level
What levels of encryption does your data need? For most companies data that is encrypted in transit and at rest with AES-256 bit encryption is suitable. But some companies, especially those in the Finance or Legal sectors require PGP Encryption.
#7 User Requirements
Identify your end-user requirements. Does it need to be really simple or will the users be more tech-savvy? Do IT need to be able to restrict access to files and folders? Ensure that you select a product that combines end user requirements with the security requirements from the IT department.
#7 Branding
A professional image is essential no matter which industry you operate in. Do you need to be able to add a logo/ share data on your own domain or even completely white label the product?
#8 Support
Choose a product that offers you a free trial - always try before you buy! We suggest testing with a small subset of users to ensure stakeholder buy in. Also ensure your product comes with 24/7 email and phone support with a real person.
Maytech offers a complete range of secure file transfer solutions that tick all the boxes above. Find out more today and start your free trial.