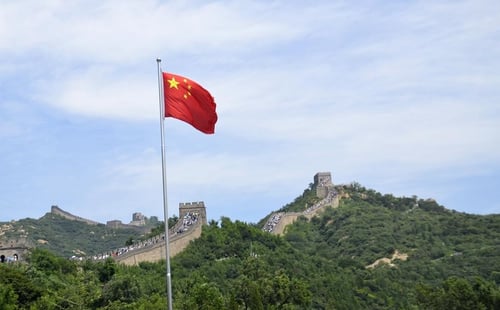 As the owners of one of the most restricted and censored public internets in the world, China's file sharing issues are just as notorious as its well-publicised laws and legislation.

However, in March 2017, a new national intelligence law was announced. Will this improve online security or simply increase the China file sharing headache? I take a look:

New Chinese National Intelligence Law Alluded to

On Wednesday 8th March 2017, Zhang Dejing, the head of Chinese parliament, announced that China will formulate a national intelligence law this year in a bid to safeguard security.

Although the National People's Congress (NPC) has reviewed the draft, details are few and far between and therefore the repercussions for foreign business are yet to be acknowledged. However, in December 2016, the government said such a law could "increase and guarantee national intelligence and protect national security and interests".

This is the latest in a string of Chinese legislation, all of which have been created with security in mind. In 2016, China adopted its controversial cyber security law in a fight against hacking and terrorism – a law that was deemed by many as a law that threatened to shut out foreign technology companies.

Read more: Understanding China's Complicated Cyber Security Laws

Before that, in 2015, Beijing introduced a national security law to make infrastructure and information systems 'secure and controllable'. And China also announced a comprehensive counter-espionage law back in 2014.

Why is China Proposing Further Restrictions?

China is said to believe there is a possible threat from Japan, North Korea and the South China Sea, as well as from unrest in two if its regions – Tibet and Xinjiang – and therefore is upping security from all angles. This refers to a number of elements, including online activity.

This is all part of a security crackdown by President Xi Jinping and, according to a report by Zhang, there are more laws to come in 2017. This will include the E-commerce Law, Standardisation Law and an amendment to the Anti-Unfair Competition Law, as well as the formulation of many other regulations on everything from mapping to soil pollution.

A Guide to Reliable File Sharing with China

As file sharing with China has become more complicated, we have seen a growing demand for reliable data transfer and secure messaging services that can guarantee quick and easy sharing with the Asian nation.

Our cyber experts are often asked why these problems exist, why many other solutions do not work and how we help our clients overcome this problem, so we decided to let you in on our secret.

Download your free copy of our latest resource 'A Guide to Reliable File Sharing with China' or discover our solution – FTP Stream China.


Read more:
Is China's Censorship Extending to Apps?
Which of Your Favourite Websites Are Blocked in China?
VPNs in China – What's the Problem? Your Essential Guide