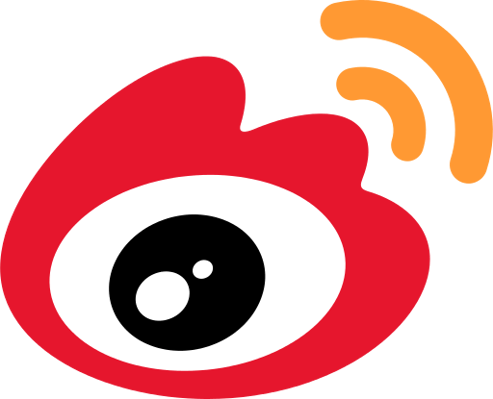 Have you ever heard of Weibo? Most people in the UK probably haven't, but the Chinese alternative to Twitter has 313 million monthly active users, 92% of which use the social networking platform every day on their mobile devices.
Twitter has 317 million monthly active users, so Weibo will soon overtake it in the popularity stakes, but what's the secret behind this Chinese alternative's success?
Weibo Vs Twitter
Micro-blogging website Sina Weibo (Weibo for short) was set up in 2009 and is often referred to as a hybrid version of Facebook and Twitter. In 2017, it is one of the most widely used sites in China with a third of the population using its services.
In a recent report, Weibo also claimed that it has achieved stable year-on-year growth of above 30% since 2014, something that Twitter has been unable to match as of late. Therefore, many experts are predicting Weibo will surpass Twitter's number of subscribers by the time their next quarterly reports are due.
So, how do the sites differ and why is Weibo so much more popular in China?
Chinese Censorship of Social Media Sites
Much of Weibo's success in China can be attributed to the fact Twitter, Facebook and many other global social media sites which are loved in the west are blocked in China by the government's strict censorship.
As analyst Marie Sun told Bloomberg:
"Weibo is the only social media platform in China, due to no competition from non-local players, such as Twitter, Instagram and YouTube,"

"The foreign players can't enter the Chinese market due to strict censorship and are blocked here. Therefore, Weibo caught the chance to evolve."
Revolutionising the Social Media Landscape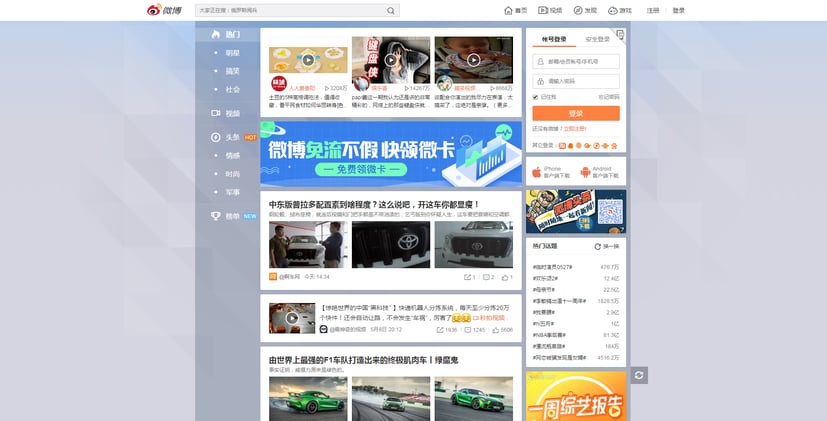 With little competition from other social media channels, over the years, Weibo has been able to evolve from a Twitter lookalike to its current state: a hybrid format which brings together some of the most-loved elements of Twitter, Facebook, Instagram and YouTube.
Its latest introduction has been into the world of live-streaming, something that has become extremely popular for Facebook in Europe and the US.
The latest rumours say Sina Weibo is working on an English version of its platform which could directly compete with Twitter outside of China. Whether Twitter will end up going the same way as Bebo and MySpace time is yet to tell, but one thing is for sure: China's social site could soon be one of the biggest in the world.
Here at Maytech we provide reliable China file sharing solutions to businesses who struggle to communicate and exchange essential business information with partners in China (e.g. design files with manufacturers) thanks to strict internet regulations. Therefore, we think it's essential to stay up to date on all the latest news from China.
Follow our latest updates by reading our China blog.

Read more:
Which of Your Favourite Websites Are Blocked in China?
Is China's Censorship Extending to Apps?
How the Great Firewall of China Affects Chinese Innovation