2013 was a fine year for Maytech; we secured investment, created new products and grew the team. But there's one thing that we were more proud of than anything else last year: our growing group of fabulous customers.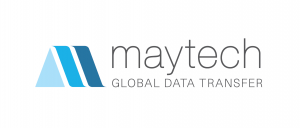 It's the reason we have created a series of customer case studies: stories showcasing the diversity of organisations that enjoy Maytech's powerful-yet-simple-yet-secure ftp file sharing anddata transfer solutions, with our non-existent file-size restrictions and access to hard-to-reach places such as China.
People come to Maytech for different reasons, for example because their old solution was slow or too complex or not professional or not customisable (among millions of other reasons) but they stay for the fact that we bend over backwards to accommodate their needs.
It's early days for our customer advocacy adventure and so far the series is two-strong – more great stories will be published monthly throughout 2014 – but already we've heard glorious tales of time saved, customers impressed and stress relieved.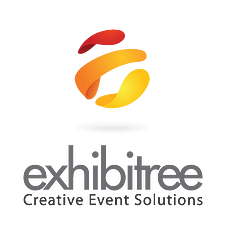 Take Canada-based customer Exhibitree, a business which manufactures displays for trade shows and has a large base of loyal fans across Canada and the US. Creating graphics in-house means Exhibitree needs to send and receive images (ie large files) daily for approvals and amends.
But the business' old uploader was clunky, and took a degree in computer science and the patience of a saint to get it to work. "A lot of times we found we had to help them trouble-shoot just to get onto our FTP," said Jodi Creative Director at Exhibtree. "It cost us and them a lot of time; there was one job which took me at least two or three hours extra to upload the files properly."
Jodi reckons she saved around 100 hours a year by switching to Maytech's FTP file sharing widget, which had the added bonus of creating a more professional impression on clients.
Our second case study featured design business JKR, which makes its money providing eye-catching designs for branded packaging and has a client base that is the envy of its rivals.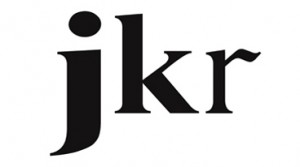 The London-based business is growing fast, now employing 140 staff, and needed a professional FTP file sharing tool to send and receive large design files to clients, partners, repro design houses and advertising agencies located in different parts of the world.
"Most of our design work is done in London, but clients are everywhere. For certain jobs where face-to-face meetings are essential we send account managers from the closest office to the client's location: if it's Australia, for example, then we send people from Singapore," explained JKR head of IT Leon Bentham.
"But when a job is ongoing they need to be able to send work back and forth quickly and reliably. People at JKR work very closely with other parts of the business as well as with our clients, so having a global file sharing solution is essential to our growth."
JKR chose Maytech for its FTP file sharing solution 18 months ago, picking us because they liked the transparent, reliable and easy-to-use tools Maytech provides. Not only has the administration time been cut by 90 per cent or more, but clients are happier and troubled minds have been eased.
"I would definitely recommend this to anyone. You can brand it simply, adjust it to your needs and, for us, it has enabled us to work as a global company," Mr Bentham concluded.
Now, as we hinted at the start, there's a lot more where this came from. So stand by for exciting tales of data derring do featuring a colourful tapestry of businesses. And if you want to become one of our top case study businesses, you only have to ask marketing@maytech.net .
Follow #DataOnBoard