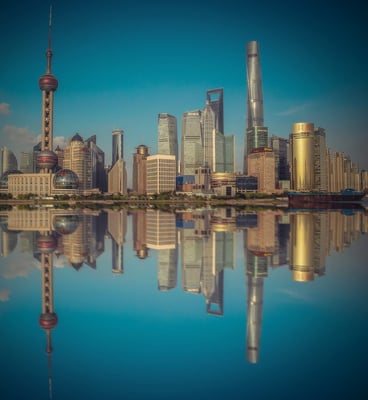 It's a new financial year, so for many in the UK that means a refresh of budgets and a chance to invest in encrypted email, data acquisition and secure file transfers to China. But, what's the latest from the other side of the world?
China's Cyberspace Administration Releases New Draft Guidance
On April 11th 2017, China's Cyberspace Administration released its draft guidance for the safe handling of personal information and important data. Specifically, data that has been created or stored within mainland China, but may be transferred abroad.
Complementing China's Cybersecurity Law and existing legislation, this new article states personal information and data saved or produced in China must be saved on Chinese servers. It defines this 'personal information' as anything that can identify a person (i.e. name, date of birth, ID numbers), whereas 'important data' Is defined as anything closely related to national security, economic development or the public interest.
Hong Kong Tightening Cybersecurity After HK$110m Hack
Over 18 months, Hong Kong's stockbrokers were victims of 20 hacks which led to a total of HK$110 million (US$14.2million) in investor losses. Therefore, the Securities and Futures Commission is tightening cybersecurity measures.
China's SFC will launch a market consultation this quarter which details its plans to ensure all cybersecurity systems are upgraded, something that could cost brokers anywhere up to HK$1million depending on organisation size.
An SFC spokesperson has said:
"We have to require all [brokers] to invest more to enhance their cyber security of their computer systems after customers lost up to HK$110 million from hacker attacks. The police have been investigating these cases,"

"The upgrade may cost money but it will ensure investors can trade safely when using their computers or mobile phones."

Asian Ecommerce Stores Urged to Safeguard Data
In a recent study by ThreatMetrix, it was revealed that 11.8% of online transactions in the Asia-Pacific are now fraudulent login attempts. This alongside a rising number of cyberattacks on Asian online retailers means companies are now being urged to beef up their security in order to protect their customers' data.
Stolen data is typically being used as part of identity theft schemes or online fraud cases, therefore retailers are being advised not only to focus on profit margins, but security too. This will benefit retailers as increasing cases of fraud effect transaction processing fees.
Read more.

For past and future monthly news updates, follow our China blog category here.