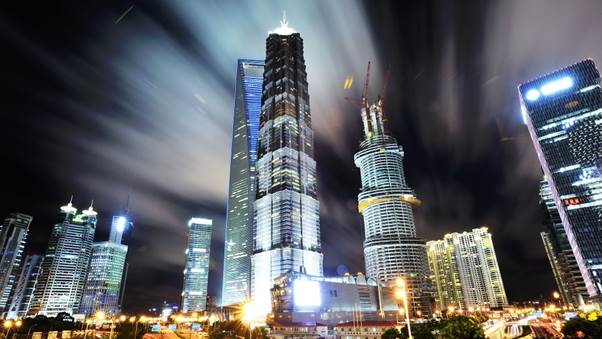 The complications of file sharing with China are commonly known and solutions like our FTP-Stream China are an effective way of circumnavigating this. But, as the largest developing nation and the second largest economy in the world, China has a constantly developing tech industry and has legislation updates on a regular basis, so what does the future hold for file sharing with China?
Read more: How the Great Firewall of China Affects Chinese Innovation
What is in China's Future? Recent Announcements

At the end of 2015, China's 13th Five-Year Plan (2016-2020): Redefining China's development paradigm under the New Normal was published. This is a blueprint document that outlines the Chinese government's key policy goals and development initiatives for the next five years, starting in 2016.
This edition was heavily influenced by the tech industry and the need to improve data security and file sharing in China, to create "a moderately prosperous society" by 2020.
Goal 12 of the 13th Five Year Plan states, "Online cultural building to be enhanced, positive culture in cyberspace encouraged and the online environment cleaned up." It also notes plans to improve internet speeds across the country and to reduce broadband costs, plus to focus on cloud based technology as a tool for developing industry. Figures show plans for China's broadband to reach 70% of households by 2020, with mobile internet to hit 85% by the same date.
Its Big Data Strategy will see all data collection supervised and social usage governed. Although current data collection is governed, expert predictions state there will be a more concerted effort to utilise this data and use its insights to inform future reform and development actions.
The Five Year Plan also stresses the importance of cyber governance and security, encouraging the creation of regulations for the collection, storage, management and sharing of data.
Actions to be Taken in Coming Years
Now China's 13th Five-Year Plan (2016-2020) has been published, individual government departments are likely to distribute more in-depth reports providing further detail of how these goals should be achieved. However, as economic growth and business strength is a core principal of the plans, it is likely future developments will benefit organisations based both within China and abroad.
This assumption is encouraged by Premier Li Keqiang's words on May 24th at the China Big Data Industry Summit and China Ecommerce Innovation and Development Summit, where he welcomed foreign investment.
"China attaches great importance to the protection of intellectual property rights and trade secrets. The country will step up cybersecurity and work to create an equal business environment for domestic and foreign-funded firms," said the Premier.
FTP-Stream China: The Future is Now
Why wait to see the effects of the 13th Five Year Plan? Start secure file sharing with China now using our FTP-Stream China solution.
Learn all about our rapid delivery of sizeable data transfers in a short video here or for further information, contact us on 0189 286 1222.