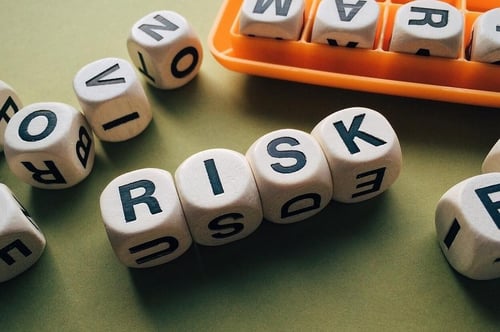 The number of cyber threats is at an all-time high, as is awareness from business leaders and IT professionals of the risks that could compromise their companies. It now seems that the state of the current cybersecurity industry has resulted in a popularity boom for UK cyber insurance.

Are British Businesses Seeking Insurance Out of Fear?
With worldwide organisations such as Yahoo and Sony being hacked, many businesses are now realising their security practices are not up to scratch and are taking out cyber insurance policies to protect their companies should they come under attack.

According to CFC Underwriting, this 'fear factor' is responsible for the 50% growth in cyber insurance adoption in 2016 – making it the world's fastest–growing insurance type. The global insurance provider has also announced that it has seen a 78% increase in the number of cyber-related claims made between 2015 and 2016.

CFC Underwriting's research found that 23% of respondents feared the cost implications of impending cyberattacks and many were conscious of the changes in GDPR (General Data Protection) regulations that will see firms fined if they don't adequately safeguard data. The survey also revealed that 53% believed electronic computer crime cover was most likely to result in an increase in cyber insurance claims in the UK, whereas a further 25% thought non-physical business interruption would.

It has been estimated that the total written premium globally for cyber insurance has now hit $2.5 billion (£2 billion) and Allianz estimates this will reach $20 billion (£16 billion) by 2025.

What Are the Experts Saying?

Graeme Newman, Chief Innovation Officer at CFC Underwriting, said:

"Cybercrime is the fastest growing form of crime in the world, which means that for UK firms, it is not a case of 'if' you'll experience a loss, but 'when',"


"As the nature of crime changes, so too must insurance policies. The value of intangible assets now generally outstrips the value of tangible assets on corporate balance sheets. As the world becomes increasingly connected, insurers need to design future-proof policies."

At the 2016 Cyber Symposium, Inga Beale, CEO at Lloyd's, said:

"There is a huge exposure out there for businesses and there is still a certain complacency amongst them that they have it under control. At Lloyd's we are seeing huge cyber insurance uptake, and last year we introduced 15 different types of cover just for cyber, in anticipation of this demand rising in 2017."

Why Prevention is Key

It's great to have a system in place should you become the victim of a successful attack, however we would recommend improving your security posture and preventing a breach in the first place.

From secure file transfer and PCI compliant data hosting to secure messaging for enhanced email safety, Maytech can help provide you with a number of solutions to secure your communications and minimise vulnerabilities in your system.

Discover our solutions to find out more about why prevention is just as important as insurance protection.

Read more:
The Most Common Scam Emails of the Moment: What to Look Out For
What Is Automated Polymorphic Malware and Why You Don't Want it?
How the UK is Closing the Cybersecurity Skills Gap